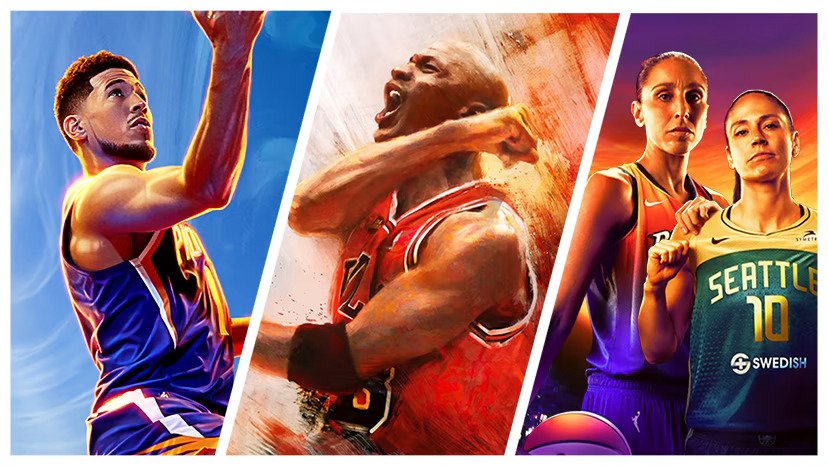 With the 2022 NBA offseason underway, we begin to look ahead to the 2022-23 season. For all basketball-loving players, this means one thing: a new version of NBA 2K is coming. We've got you covered with all the information on the release date, cover athletes, pre-orders, and the differences between each game version below. Players can buy safe and cheap NBA 2K23 MT at z2u.com to help you build your team in the game.
NBA 2K23 Release Date
NBA 2K23 will hit stores on September 9, 2022. A total of five versions of the game will be available on PS4, PS5, Xbox One, Xbox Series X|S, Nintendo Switch and PC.
NBA 2K23 Cover Athlete
Devin Booker
NBA 2K has confirmed that Devin Booker will be the cover athlete for the Standard Edition of NBA 2K23 on all platforms. The Phoenix Suns shooting guard is a three-time NBA All-Star and named to the 2021-22 Kia All-Star First Team. His Phoenix Suns hope to return next season as one of the favorites to win an NBA championship.
Michael Jordan
2K Sports kicks off the NBA 2K23 hype season by announcing the release of the NBA 2K23 Michael Jordan Edition. The game will make Michael Jordan the first cover athlete since NBA 2K16, and it will mark the fourth time His Airness has graced the cover of NBA 2K.
NBA 2K23 Pre-Order Version
NBA 2K23 Standard Edition ($59.99 for previous generation, $69.99 for new generation)
NBA 2K23 WNBA Edition ($69.99)
NBA 2K23 Digital Deluxe Edition ($79.99)
NBA 2K23 Michael Jordan Edition ($99.99)
NBA 2K23 Champions Edition ($149.99)
All of these come with different perks, including one last possession of the NBA League Pass for a full year.
How to pre-order?
2K Games plans to pre-order NBA 2K23 on July 7, 2022. This means you can now grab a copy right now and enjoy the game without delay on release day.
If you're wondering how to pre-order the game, here's a simple set of steps you'll need to follow:
Head over to their official website.
Scroll down until the game version appears on the left side of the screen.
Select the edition, platform and region you want to pre-order.
Close the deal and that's it! You have now successfully pre-ordered your copy of NBA 2K23.
All consoles are available for pre-order, including Playstation 5, Xbox Series S/X, Playstation 4 and Xbox One. What we have to do as players is to need enough NBA 2K23 Myteam Coins to support us to buy these games and players, so as to improve our game experience. If there is more information about the game in the future, we will continue to update it.