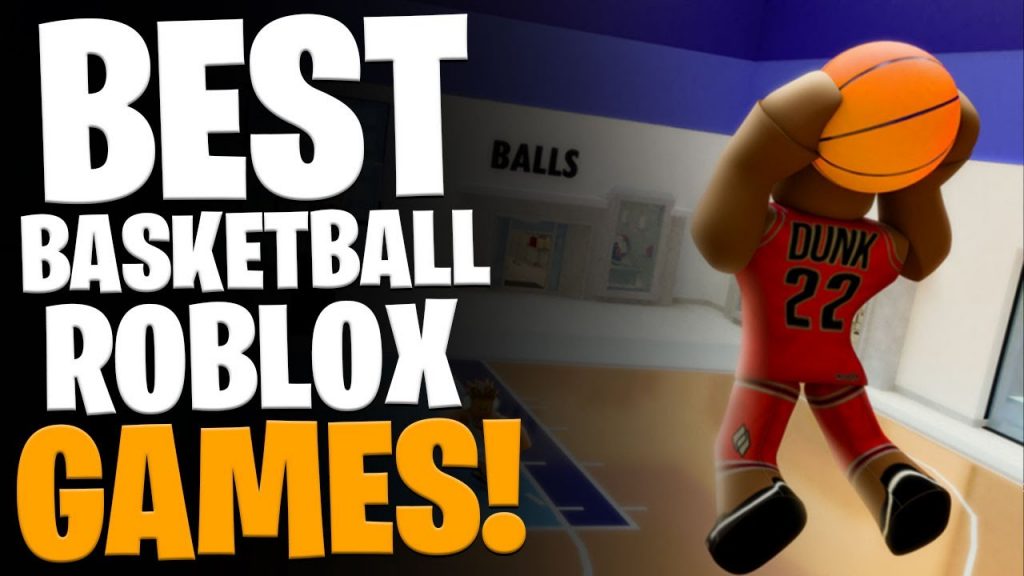 Roblox is an online game creation platform that now features open world games, action-adventure RPGs, racing games, and wrestling simulators, not to mention products dedicated to other sports like basketball. So, if you are a basketball game lover, here we will discuss some of the best basketball games you can play on Roblox. You can make a difference in your basketball game by purchasing Roblox Robux.
Dunking Simulator
Dunking Simulator is designed to show off your abilities while looking like you're doing it well, thanks to its plethora of customizable avatars and one-of-a-kind merchandise. It features tightly coupled gameplay and a variety of different mechanics, and it has server capacity for up to 12 players. In addition, there are constantly exciting offers to take advantage of in-game, such as premium avatar materials at no cost.
Basketball Shooting Simulator
Basketball Shooting Simulator is a simple game with a simple concept as it is about scoring the most points in a given time. Players have to be creative to gain an edge in the game and score as many goals as possible. Basketball Shooting Simulator is all about timing and shooting from the right angle, which makes it one of the easier basketball games on Roblox.
RH2 The Journey
RH2 The Journey's in-game animations are superior to many other great basketball games on Roblox, which was a major factor in the game's early popularity. Additionally, RH2 The Journey has a detailed upgrade system that includes over 22 different attributes. The game offers double coins and upgrade points in PRO-AM mode over the weekend.
NIKELAND
It's not just a basketball game, it gives players the opportunity to develop their skills in a variety of sports and become real athletes. Since it's a Nike product, players can play the game to don a variety of Nike apparel, unlock abilities, and win free stuff. The game features a 3V3 football mode, tons of cosmetics and a refined feel.
Hoop Genius
This model of the Roblox experience is similar to MyPark, which gives users the opportunity to participate in a realistic match-based simulation competition. The sheer amount of materials the game has to offer results in the in-game store being superior to most other in-game stores. The game is a MyPark-style Roblox experience that allows players to participate in a proper competition-based simulation match. The game also offers a better in-game store than others because of the sheer amount of content it has to offer.
GRAVE Basketball Pro Simulator
GRAVE Basketball Pro Simulator allows players to shoot from great distances using a wide variety of basketballs. It features unique arenas, such as graveyards, where people can compete, and it enables players to earn cash and gems that they can use to improve their characters. The game's physics-based gameplay elements are impressive enough on their own to be worth checking out.
Hoopz
Hoopz probably has the best controls when it comes to basketball games on Roblox. It provides players with a large space with a professional court where they can test their talents in quick one-on-one matches. Hoopz also includes a handy scorer that keeps track of player teams' and opponents' scores, allowing everyone to focus on the game at hand. Among other things, it gives players access to vehicles in which they can quickly travel around the map.
HoopVerse
The game offers players a very complex and adjustable experience with hundreds of counters that can be used to change the player's playstyle and stats like speed, stamina, stealing, strength and rebounding. Players can choose to participate in a variety of game modes, and Roblox now offers HoopVerse for download on a variety of platforms, including Xbox, iPhone, iPad, and Windows.
The above basketball games are available for players to experience in Roblox, and you can enjoy the game with your friends. If you need Roblox Money, subscribe to OKgameblog.com for the latest news.