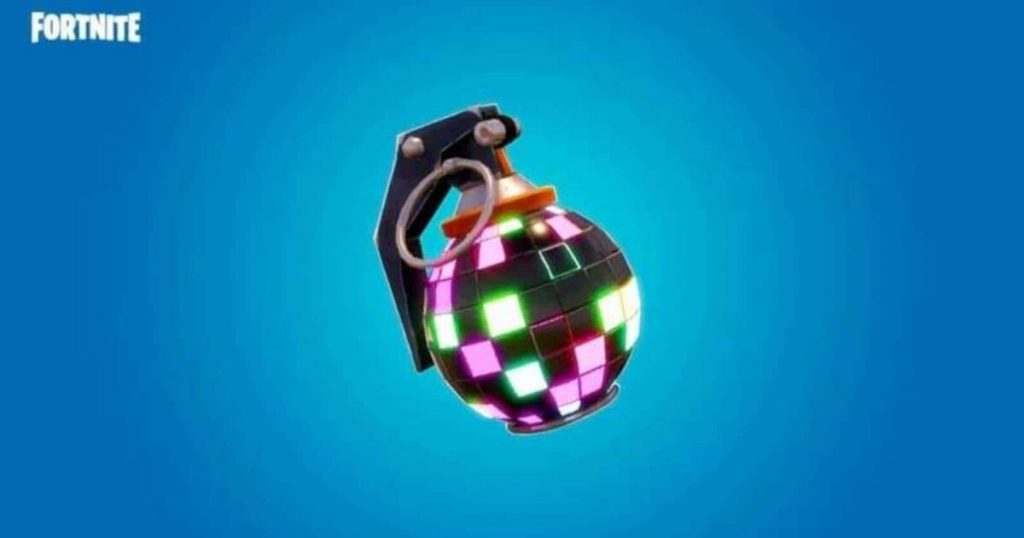 Boogie bombs are grenade-like throwables in Fortnite that players can throw boogie bombs at their opponents during the game causing them to dance uncontrollably to complete seasonal challenges. The quest rewards players with 15,000 XP, which can eventually be used to unlock Battle Pass rewards. So this guide will introduce you to all the boogie bomb locations in Fortnite and how to use them. Players can also prepare more Fortnite V-BUCKS in the game.
What is a Boogie Bomb?
A rare utility item in Battle Royale, Fortnite Boogie Bombs are grenade-like rebounding weapons that make opponents dance uncontrollably when affected and caught in an explosion. No damage was dealt, but the forced dance prevented the player from hitting back, healing, or doing anything other than move for a limited time.
Where can I find Boogie Bombs in Fortnite?
Players can find them in ground loot, chest spawns, and supplies. Also the dance floor along the beach east of Sanctuary is one of the most prominent places the item will appear. There are no fixed Boogie Bombs spawn points in Fortnite. Instead, they appear randomly in chests, on the ground, and in internal containers. So you can land anywhere on the island to encounter boogie bombs. Unfortunately, neither fishing nor defeating loot sharks will provide the item, although hiring one will temporarily freeze the target.
How to use Boogie Bombs in Fortnite?
In combat, boogie bombs can be used for easy kills. It can be used to stop enemies from healing, forcing them to re-heal after you take a hit. You will only get 1 hit until it cancels.
Once you have a boogie bomb in your bag, get close to your opponent and equip the bomb from a safe distance where you are fighting. Next, hold down the left mouse button and aim at the enemy. Finally, release the mouse button to drop the bomb.
Boogie bombs only last 5 seconds. During this time, your enemies cannot shoot, build, or perform any other actions.
Use these with care when taking headshots. It can be used to force someone out of the bushes when they have them.
Boogie bombs are very powerful when released, so they had to be nerfed significantly. You can still carry 6 boogie bombs, giving you 30 seconds or 5 bullets if you have 6.
In order to use the boogie bomb effectively, the player should throw it in the path of the opponent's movement. Instead of throwing it on or behind them, throwing boogie bombs in your opponent's path can stop them from making sudden moves.
Likewise, you can use these items to quickly knock out opponents in a fight. With your opponent holding a building above you, make sure to drop a boogie bomb after destroying their building.
That's what boogie bombs do and how to use them in Fortnite. If you want to know more about Fortnite video game news, reviews, tips and more, please subscribe to OKgameblog.com.