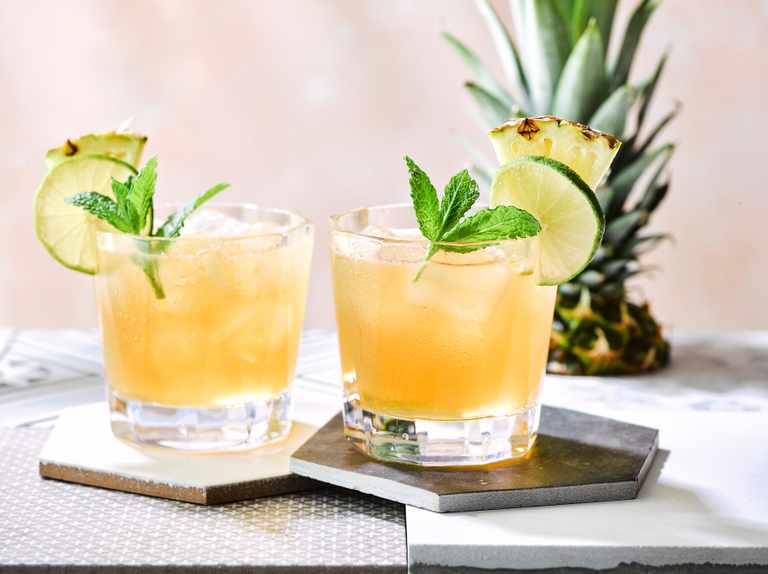 Rum cocktails are often paired with sweet and tangy fruity flavors, making for a very tasty cocktail that's the most satisfying refreshing mix, perfect for this scorching summer weather. So in this article we will introduce you to what a rum cocktail is, its types and how to make a rum cocktail.
What is A Rum Cocktail?
Rum is distilled from molasses in sugar cane production and is a beverage suitable for a wide variety of cocktails and mixed drink options, white rum, light rum, dark rum, aged rum all. Can be used to make cocktails. Some of the oldest punches are rum-based and made using the following rhythm recipe: "One sour, two sweet, three strong, and four weak." The recipe for this rum is similar to Planter's Punch, which originated in Jamaica and was first published in London Magazine in 1878. Our recipe adds pineapple, orange, and grenadine, which is traditional in many of the rum recipes you'll find today. The rum ingredients you need are:
White rum
Dark rum
Pineapple juice
Orange juice
Lime juice
Pomegranate
Types of Rum Cocktails
Many rum recipes make more than one rum, and the different types of rum add many nuances in flavor. Taste the different varieties and you'll find that they almost taste like different wines. Here is an overview of the types of rum:
Dark Rum: Has a rich caramel flavor and notes of cinnamon and spice.
White Rum: Has a simple rum flavor with a signature fruity finish.
Aged rum: Also known as golden rum or añejo rum, it has aromas of vanilla, coconut, almond, citrus or caramel.
Coconut Rum: is a sweet coconut-flavored liqueur made with rum.
How to Make a Rum Cocktail
This rum recipe is suitable for single-serve drinks, in the tradition of the classic Singapore Sling or Hurricane. But you can also serve it in a punch bowl! Here's how to make rum:
1. Stir: In a hurricane glass, add 1 ounce of white and dark rum, 2 ounces of pineapple juice, 1 ounce of orange juice, and 1/2 ounce of lime juice.
2. Top with pomegranate molasses: Top with ½ ounce pomegranate molasses and it will sink to the bottom and create a gradient. Garnish with orange slices and cocktail cherries!
3. Alternatively, serve it in a punch bowl, if you're making rum for a group, the best way to serve it is in a punch bowl as it's easy to multiply the number of 8 drinks , just replace each ounce with 1 cup of ingredients.
4. Add all ingredients including pomegranate molasses to a punch bowl, add a few ice cubes to cool, and garnish with orange slices. A rum cocktail, one of the most beloved drinks, has been made.
Rum cocktails are great as a tropical drink or a beach drink for any season, especially summer. To easily make this rum at home, you need the Bartender Kit, which you can buy for the cheapest price at barhomevip.com.