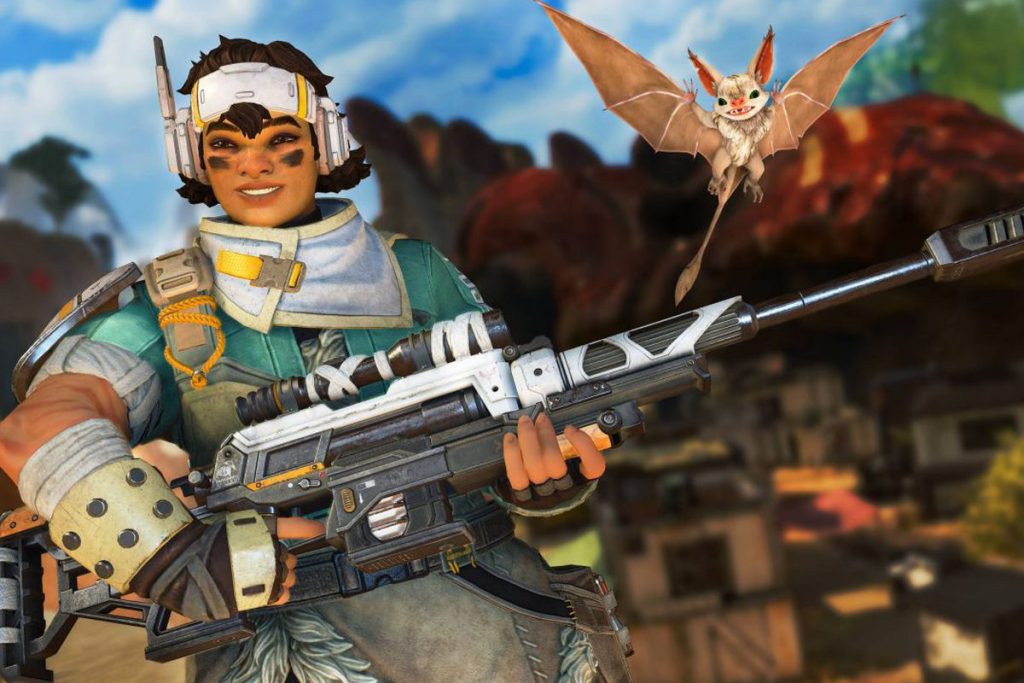 Apex Legends' newest character, Vantage, arrives along with the Apex Legends hunting season. So in this article we'll give you an in-depth look at Vantage's abilities in Apex Legends and the best tips and tricks for using Vantage. Players who want to learn more about this new character and want to experience its capabilities can purchase Cheap Apex Legends Apex Coins to upgrade the character's gear.
Who is Vantage in Apex Legends?
Vantage, full name Xiomara "Mara" Contreras, is Apex Legends' newest playable scout sniper. Raised by her mother on the wild planet Pagos, Mara quickly developed into a skilled sharpshooter thanks to her mother's teaching to hunt and survive. But her mother's real identity is a fugitive. Later, in order to save Mara, she activated the distress signal, and her mother exchanged the price of imprisonment for Mara to be rescued, so Mara later joined Apex Games in Apex Legends as Vantage, in order to be able to see Her mother released.
Advantages of Apex Legends Vantage
Vantage is a scout legend and a capable sniper who can gain information on enemies. Although this new character is good at ranged combat, her gear keeps her mobile. The following are the advantages of Vantage:
Getting the Most Out of Passives: Use the Sniper Kit
Vantage's passive is by far the most useful in team play. The Vantage is able to use a long-range scope to zoom in on the target, gather vital information about the intended target, and use the bullet drop indicator to see where the shot will land. Things like the legends they're using, the number of teammates they have, team size and range, and the rarity of body shields can all give players an advantage in planning as they avoid unfair fights and take advantage of favorable ones.
In Apex Legends, information is an important weapon in engagement, and by using Vantage's passive, players can make tactical decisions about how and when to engage their opponents. Providing this information to teammates is also helpful, as Vantage's squads can plan tailored ambush and defenses against approaching enemy squads and pick out priority targets. Usually, players can see the strength of the opponent's shield by shooting them, but Vantage can provide her team with a quieter way to obtain intelligence information, so tactical play is also encouraged.
Tactic: Echo Relocation
Vantage has a pet bat that acts as an anchor based on jumping jet locomotion abilities, and Vantage can use the Echo to gain a vantage point against enemy teams. Vantage's tactics deploy her bat-like companion Echo in the air away from her. Vantage can then launch herself into the Echo, and if the player's timing is correct, she can relocate with an extra double jump. It's a great option for Vantage to reposition itself, surprising the enemy by quickly setting up a new sniper lair in seconds.
Ultimate: Use Killmark
Vantage uses her custom sniper rifle to highlight the targets she hits with it, making them appear on the entire squad's HUD. Hitting an enemy deals damage and flags them, giving the rest of your team a damage boost. To make up for this, the weapon itself does very little damage to sniper rifles. The real value of this skill is its ability to keep enemies in cover while giving teammates a chance to push the target. Vantage's custom rifle lets her and her team know exactly where the enemy is, provided she shoots well.
The above is the use guide for Vantage in Apex Legends. If you think the skills of this new character are not bad, you can try this new character after the new season. For more game news and guides, you can check it out on OKgameblog.com.