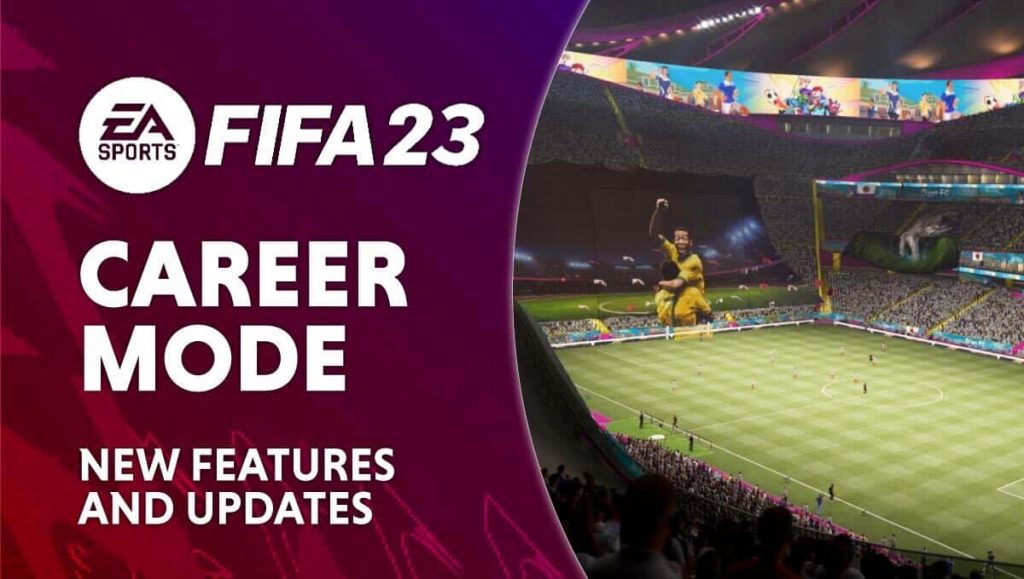 FIFA 23's career mode is getting some new teams and features ahead of the end of EA's partnership with football's governing body, and this year the focus has shifted to tweaking the careers of players and managers as well as new teams and leagues. The highlight of the career mode in FIFA 23 is that the key situations in which players control the game will affect the final game result. With the release of the career mode, many players are very interested in this improvement, so this guide will introduce the details in FIFA 23. The new teams and features of the game, players can experience the new teams and features in the game prepare enough FIFA 23 coins.
FIFA 23 New Teams
One of the most popular changes every year is the addition of new teams to the qualifiers. After EA acquired the Juventus license this year, the club fantasies have been disillusioned, and many Serie A legends will not be in FIFA. 23 appeared. There will be a slew of new teams coming to FIFA 23, including Juventus, who are back on EA Sports after a previous licensing deal with Pro Evolution Soccer creator Konami. They were named Piemonte Calcio last season. Roma, Lazio, Atalanta, Napoli and Inter Milan are all licensed elsewhere and will therefore be listed under different names in FIFA 23. There will also be no Russian teams in FIFA 23 after EA Sports opted to exclude them due to the invasion of Ukraine. It's good news for women's club football, though, as the Women's Super League and French Ligue 1 Arkema have joined the sport.
FIFA 23 New Stadiums
Additionally, FIFA 23 has added five new stadiums:
Allianz Arena
Allianz Stadium
Camp Nou
City Ground Stadium
Stadio Olimpico
Among them, Stadio Olimpico, Camp Nou, Allianz Arena and Allianz Stadium were eFootball before and then all returned this year.
FIFA 23 New Features
FIFA 23 Animations and Technical Dribbling
"FIFA 23" will have 6,000 animations, 50% of which are brand new animations, which EA promises will be the most realistic FIFA to date. Dynamic Moments is a series of animations that will accompany you as you progress through the career mode experience throughout your manager and player careers, designed to make your journey even more immersive and memorable. Technical dribbling is one of the features and it's worth looking forward to them cleaning up the whole dribbling system which means when you use a player like Mbappe-Neymar or Messi their dribble feels like a whole different s level.
FIFA 23 Career Mode
In terms of career mode, there's a new transfer analyst system, which basically gives you a rank and tells you how well you're doing in terms of transfers. These will assess the progress of the conversation, provide pointers on how to improve, and point out where your new signature fits best. Plus playable highlights hold you accountable for situations that only affect the outcome of the match. So think face-to-face about anything that may or may not lead to your goal. It will feel repetitive after four or five seasons and time will tell once again the playable highlights are an incredible new feature that will have a big impact on how fast you can play the game and you will be thrown into the big moments where there is one Big goal scoring chances or a big goal to save the moment you'll play them.
That's it for the career mode guide for FIFA 23. If you want to know other latest news about FIFA 23, please subscribe to the blog Okgameblog.com for more.