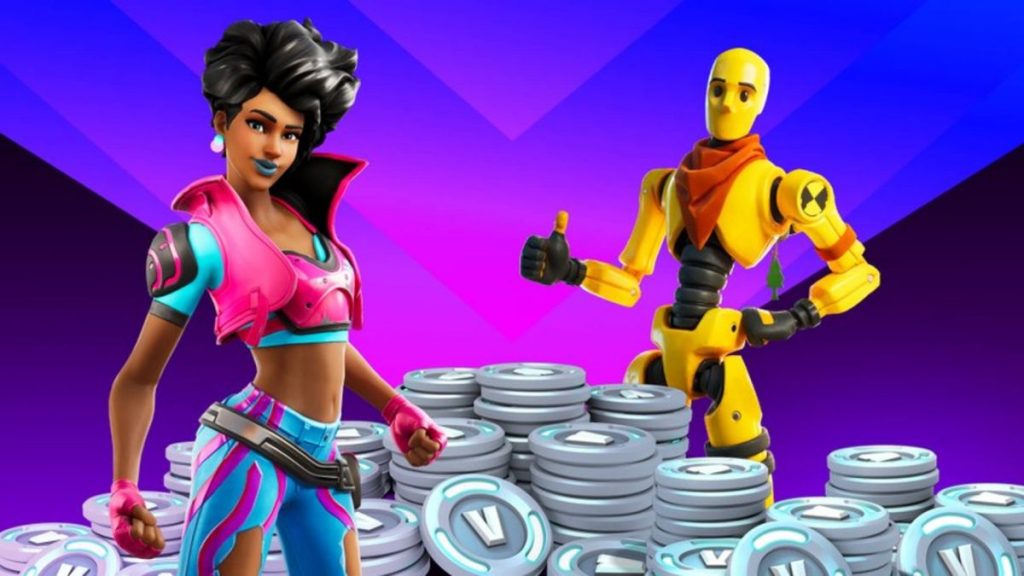 Wondering how to get free V-Bucks in Fortnite? V-Bucks are Fortnite's premium in-game currency and are required to get most things in Fortnite. Usually, V-Bucks require real money, but there are some legitimate ways to get free V-Bucks in a Fortnite account.
What are Fortnite V-bucks?
Fortnite V-bucks is a virtual currency that you can use to buy a range of pretty colorful cosmetics in exchange for real money. But you can't spend your digital dollars on anything that gives you a competitive advantage, those items are purely for fashion purposes. You can also use your Fortnite V-Bucks to get yourself a Battle Pass, a tiered system in each season where you unlock challenges to earn yourself more cosmetic stash.
How to earn free Fortnite V-bucks?
Earn money by upgrading
V-Bucks are a semi-common reward that can be collected by leveling up and reaching higher levels through experience points and the game's progression system. You can view the prizes you've earned in each Battle Pass tier by viewing this page on the main menu. In the past, Fortnite would give you Battle Stars, which are basically free tier upgrades that help you pass the Battle Pass. However, they've been replaced by a new progression system that rewards you with experience points for completing basic tasks in Fortnite, like lasting until a certain number of players, harvesting materials, getting kills, and more.
Don't forget the Fortnite quest challenges. Usually, completing these lists will earn you hundreds or thousands of XP. You can see a full rundown of the rewards for each mission by simply going to the Battle Pass tab and selecting the Challenge Sheet. Most of these challenges are pretty straightforward tasks like dealing 10,000 damage with a certain weapon. Long story short, play enough Fortnite and you'll slowly be rewarded with the occasional batch of free V-bucks.
Earn bonuses from Fortnite: Save the World
The core save the world part of Fortnite is not free, if you want to go that route and buy the game, you can get Fortnite V-Bucks through daily challenges including destroying objects like fire trucks and TVs, discovering construction sites and parking lots, killing different types of enemies and completing Storm Shield Defense missions (some of the main missions in the game). Buying this mode in-game will cost you more V-Bucks than outright, but the initial price is quite high. But invest the time and you'll earn hundreds of V-Bucks by logging in daily.
How to redeem Fortnite V-bucks?
Say you got a V-bucks gift card in Fortnite from a family member, or you won something from your favorite streamer. The next step is to redeem it on the store platform of your choice. If you're playing on PC, it's the Epic Game Store/Launcher.
With the launcher open, click the button with the first letter of your username in the upper right corner. This will open a menu and halfway through you will find "Redeem Code". Just enter your code in the page that pops up.
Avoid Free Fortnite V-bucks Scams
V-bucks scams are common in the Fortnite community, be very vigilant and suspicious of any website, YouTube video, etc. that claims to offer free V-bucks. There is no V-bucks generator, no free V-bucks, and V-bucks giveaways are usually scams unless they come from the famous Epic Creator. If you need to download software or enter your credit card or login details, it's definitely a scam.
These are all the proven ways we've covered to earn free V-Bucks in Fortnite. If you need more cheap Fortnite V-BUCKS to experience the game better, welcome to z2u.com to buy it.