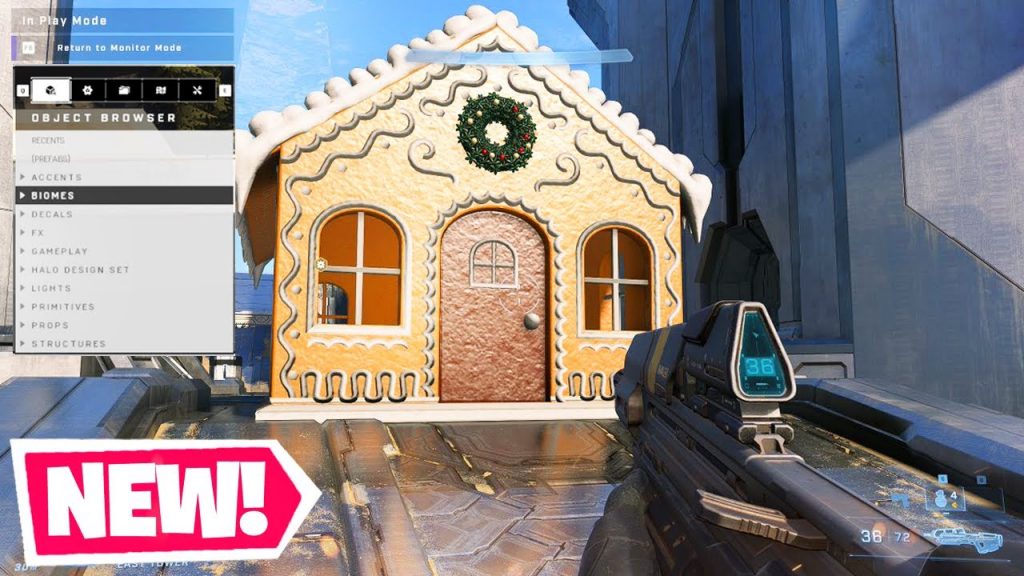 Halo Infinite's Forge mode has been a highly anticipated feature that will not only allow players to customise and create their own custom maps and game modes, but will also give the community the opportunity to showcase more of their creativity. So there have been some recent leaks about Halo Infinite's Forge mode, and if players want to get an early look at it before it's released, this article will give you more details on the release date and gameplay of Halo Infinite Forge. Players who want to get an early taste of the mode can purchase plenty of Halo Infinite Credits.
What is Halo Infinite Forge Mode?
Halo Infinite Forge mode is a staple of modern Halo games and is essentially a content generation engine. Players can create their own custom map variants and game modes in this mode and share them with other player groups to enhance the multiplayer fun beyond competitive scenarios and official playlists.
Halo Infinite Forge Release Date
The official release date for Halo Infinite Forge mode is the third season of the game's free-to-play multiplayer component. Season 2 begins in May 2022, so the current speculation is that Season 3 will be released around August or September. Based on previous release dates, it is speculated that each season lasts around three months in length, but due to the extended first season, the release date for Halo Infinite Forge mode is currently uncertain.
Halo Infinite Forge Gameplay
The Forge level editor has been a staple feature of the mainline Halo games, Forge allows players to make their own levels and edit existing levels using map geometry, decorations and more, and fans can also create exclusive custom experiences to enjoy the game with friends in multiplayer.
Halo Infinite's Forge will include all of the same options found in Halo 5: Guardians mode, these features include the ability to create new maps with lots of geometric objects, terrain pieces and decorations, add weapons, vehicles and spawn points, place visual and audio effect emitters and adjust the map's weather. Players can also customise objects with various colours and textures.
Halo Infinite's Forge also has several new features, one being Object Scaling, which allows players to scale any object up or down in size, even scaling them on a single axis and stretching them in odd ways.
There are also official features such as vehicle welding and weapon combinations, with vehicle welding allowing players to permanently attach vehicles to objects or other vehicles, 'welding' vehicles allowing players to customise rides, and weapon combinations allowing players to give another weapon's properties.
All in all, while the Forge beta is scheduled to launch in August or September, fans can expect the full Forge experience to arrive sometime during Halo Infinite Season 3, which begins on November 8, 2022. Players who want to get an early look at Halo Infinite's Forge mode can subscribe to our blog OKgameblog.com, where we'll be updating it with more details about the game.