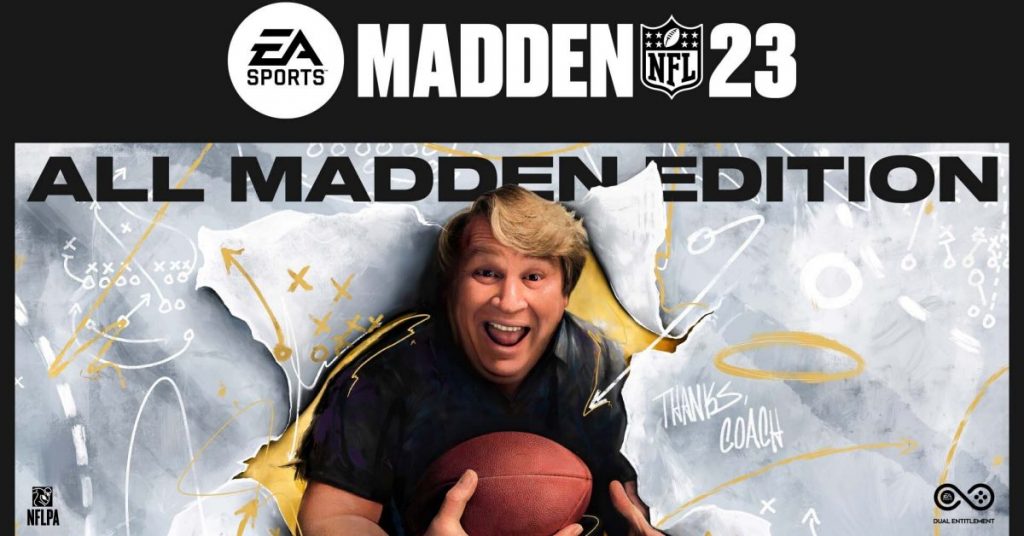 The Madden NFL 23 season is just around the corner and football fans are looking forward to taking to the pitch with it. The best part is that EA Play members can get an early Early Access at Madden 23, and by pre-ordering Madden 23 you can experience new game features, as well as members-only rewards. So this article aims to tell Madden fans about a range of membership details and how players can get an early start on Madden 23. Players can buy enough Madden 23 coins in advance to get ready for the season.
Madden 23 Early Access Release Date
Madden 23 is currently in active preparation with a release date of Friday 19th August. And the Madden 23 Early Access will begin on Tuesday, August 16. Players can get it in two ways.
1. Through EA Play. you will need to subscribe to Game Pass Ultimate.
2. Buy the All Madden Edition
Madden 23 All Madden Edition Early Access Price and Bonuses
The All Madden Edition is by far the most expensive version of the game, priced at £89.99. This edition comes with the generous bonuses you may wish to have this season. If you subscribe to EA Play Pro on PC via Origin, you'll be able to access All Madden Edition for free on 16 August.
Here are the pre-order bonuses for Madden 23.
Choice of 2 elite players (1 attacker and 1 defender)
All Madden equipment
Madden strategy items
4600 Madness Points
All of the above is available with any version you purchase. PS4, Xbox One and PC versions are available for £59.99, while PS5 and X/S series are available for £69.99.
How to Play Madden 23 Early
EA Play free trial
For those who don't want to spend the money and have an EA Play subscription, a live trial of Madden 23 is available on August 16, offering players a look at 10 hours of limited access to the full game experience, from choosing a team to making the playoffs. EA Play is available for $4.99 per month for the Standard Edition and $14.99 per month for the Pro Edition. Interested parties can play through the $4.99 per month version.
Purchase the All Madden edition
Those who purchase the All Madden Edition of the game will also have access to their events and there is no time limit. All Madden Edition, priced at $100 (EA Play priced at $90). This edition is available on PS4, PS5, Xbox One and Xbox series consoles as well as PC launchers. The early access also starts on Tuesday 16 August. Members enjoy great gamer benefits including in-game challenges and rewards, unlocking special members-only content, trying out a selection of brand new games, access to a collection of favourite series and top games, and 10% off digital content with the purchase of electronics.
These are the latest news on the Madden 23 Early Access, and if you like the game feel free to subscribe to EA Play or pre-order the All Madden edition. We'll be updating this blog on OKgameblog.com with more Madden 23 game advice or guides, welcome to subscribe!