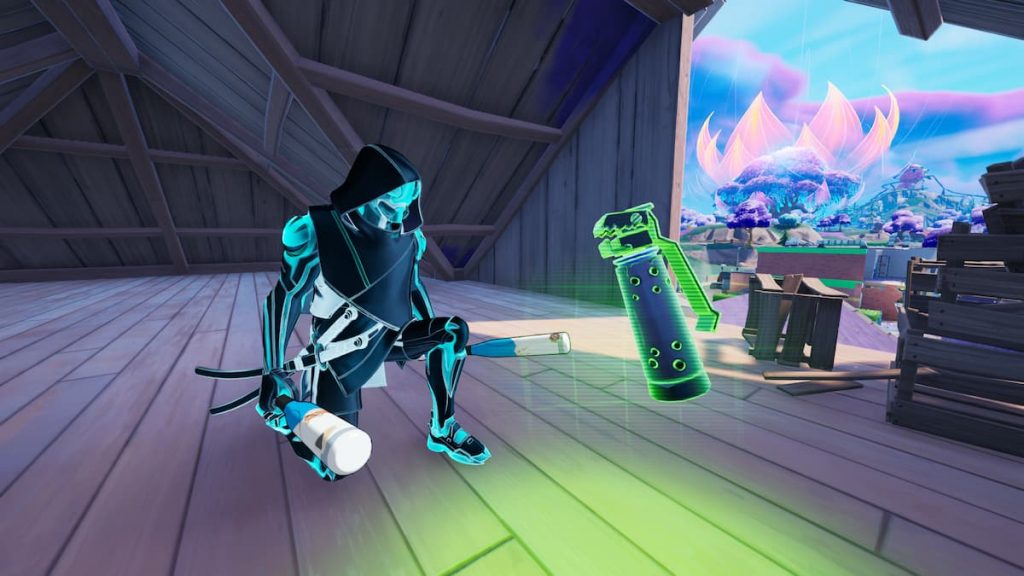 Epic Games has crafted a number of items and weapons throughout Fortnite's lifecycle, giving players the opportunity to enjoy brand new abilities and skins in-game. Players will find a variety of useful items for fighting enemies in Fortnite, and Fortnite Chapter 3 Season 3 will bring back some of the game's old items during Phantom Wild Week. The event is themed around stealth tactics, so it brings the Shadow Bomb and Shield Bubble gadgets to help players stay intact and undetected. So this guide will tell players where to find shadow bombs and shield bubbles, and players can also buy Fortnite V-BUCKS this season.
Find Shadow Bombs and Shield Bubbles in Fortnite
Shadow Bombs and Shield Bubbles can both be found on the ground, inside chests, and as part of airdrops. Shadow bombs are very rare, while shield bubbles are completely rare, so you may have to search a few chests to get them. Shadow of Phantasm Quests requires players to use each of these utility objects to complete challenges. You will need to use the Shadow Bomb and remain invisible for 10 seconds. The easiest way is to activate the shadow bomb and fly into the tornado. Keep an eye out for tornadoes on the minimap. Likewise, you can use the Shadow Bomb to spin away from enemies.
How to Use Shadow Bombs and Shield Bubbles in Fortnite
How to use Shadow Bomb?
The player throws a shadow bomb under him, a dark cloud will briefly cover the player and make the player invisible, making it easy to sneak up on enemies to defeat them easily. When using it, the player can wall jump and double wall jump. Also increases the player's speed, but this only lasts for a few seconds.
How to use Shield Bubbles?
Players can toss the Shield Bubble into Fortnite like a Shadow Bomb to use, more like a grenade, the Shield Bubble provides the player with a transparent dome shield that effectively blocks incoming and outgoing firepower . The only thing that can penetrate it is the Kamehameha explosion. Also, if the item itself is attacked, it may drop, otherwise it will drop naturally after 30 seconds. These items are for defense and utility, don't expect to throw one at an enemy to defeat them. Players need skill, knowledge, and good luck to use these vaultless items effectively.
Players who learn to use these shadow bombs and shield bubbles will become more powerful in the game. If players like this guide, please subscribe to the blog Okgameblog.com for more Fortnite news.