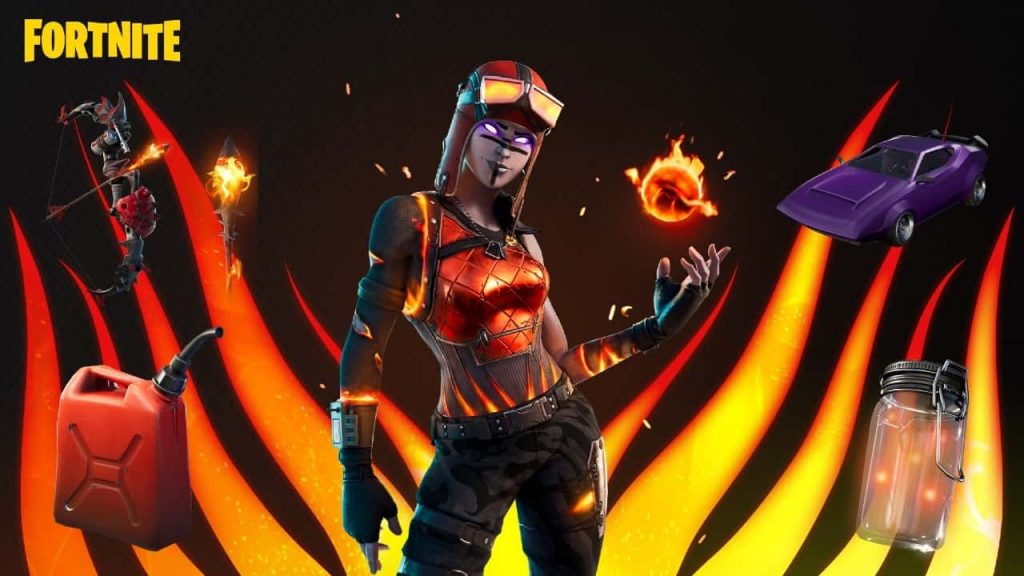 Fortnite Chapter 3 Season 3's Wild Week of Fire and Fire isn't just about getting the battle royale map on fire, but putting out fires on buildings with Slurp is a limited-time challenge for Fortnite Chapter 3 Season 3 , Slurp can also be used to heal health and restore shields. As part of Fortnite's new weekly quests, players must use Slurp to put out fires in buildings, so this guide will show players how to use Slurp to put out fires, and players can also purchase enough Fortnite V- Bucks.
Fortnite Fire with Fire Week quests
Fortnite's Week of Fire with Fire goes live on September 7th at 6am PST / 9am ET / 2pm BST and will run concurrently through September 13th. Here is each task:
Deal damage to opponents within 10 meters with the Dragon Breath Shotgun (800) – 12,000 XP
Put out a fire on a building with Slurp (100) – 12,000 XP
Hit opponents with fully drawn primitive flame bows (2) – 12,000 XP
Ignite Structure (1000) – 12,000 XP (x5)
Completing these Fortnite Fire with Fire Week missions is simple as long as players prioritize finding and using flame-based archless weapons. The only trouble the player has is putting out the fire on the building with the slurp, if you light up the wall next to the Slurp Barrel and then destroy the barrel, the splash will put out the fire.
How to put out a building fire with slurp in Fortnite
To complete the task of slurping a fire on a building in Fortnite, players first need two things. One item to start the fire and one powered by slurp to put out the fire. So players need to search for the Primitive Flame Bow, Dragon Breath Shotgun, or Firefly Jar to get started.
You can then use Chug Cannon, Chug Splash or Shield Keg to put out their fire. These can also be found in chests and ground loot, but it is much faster to buy these items from specific NPCs with gold. Below you can find where each item is currently sold.
Chug Cannon : Chug Cannon can be purchased from Kyle for 600 gp at The Chop Shop, a landmark northeast of Logjam Junction.
Chug Splash: The cheapest Chug Splash is sold by Evie for 96 gp. The NPC is located at their home on Syndicate Shoals Island, just east of Lazy Lagoon.
Shield Keg: You can buy Shield Keg for 250 gold at Guaco near the center of Greasy Grove.
Although the price is a bit high, it is recommended that players can buy Chug Cannon instead of Chug Splash and Shield Keg. The mission requires you to put out fires on a total of 100 buildings, and Chug Cannon's infinite ammo ensures you can complete this mission in a single match. No matter which item you use, just sip it at any fire and it will quickly disappear. You'll earn a cool 12,000 XP when you complete the objective, and the same amount of XP from all other fire and fire missions.
That's all for a specific guide on how to put out a fire with Slurp in Fortnite, and if you need more Fortnite guides and news, subscribe to Okgameblog.com.